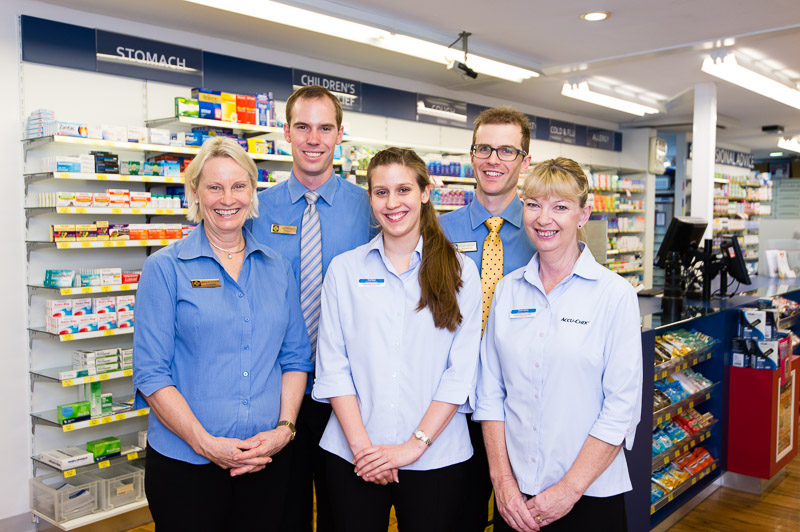 The Pharmacy Team
We have an amazing team of Pharmacists, Pharmacy Interns, Pharmacy Students and Pharmacy Assistants who provide complete healthcare solutions. The consistently go above and beyond the call of duty to ensure our patients get the best solution to their needs.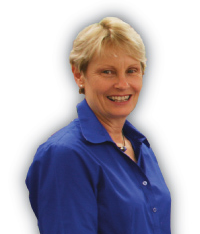 Barbara Packer -
Owner
"I love being able to help our customers in a very practical way on a daily basis by drawing on my knowledge and experience as a pharmacist, as well as my own personal experience. I love to experience their relief and gratitude as either me or my staff help them solve or ease a health related problem or burden that they are experiencing.
My passion was ignited by a neighbour Francis Roush – one of the early first female pharmacists in Queensland. My passion is kept alive by the response from customers and the great team of pharmacists and pharmacy assistants we have in our team, who exhibit great professionalism and compassion to our customers on a daily basis."
Roy Packer -
Owner
I love the fact that our diverse team has the skills and experience to help people find the best solution to their needs. Their continued dedication to going above and beyond inspires me to continue developping the business to meet our communities needs further.
Jake McIntosh -
Owner
Jake grew up & lives in the local area, attending Everton Park SHS. Jakes brings his management expertise from 7 years working for large banner group pharmacies. "SuperPharmacyPlus is a holistic one-stop-shop with a range of health professionals all working together to gest best health outcomes for our customers. Whether getting breastfeeding advice from a lactation consultant, a remedial massage, having daily living needs assessed, setting up an online health profile and ordering medications via a smartphone app, or getting an in-depth medication review, there is always someone on hand to solve your problem".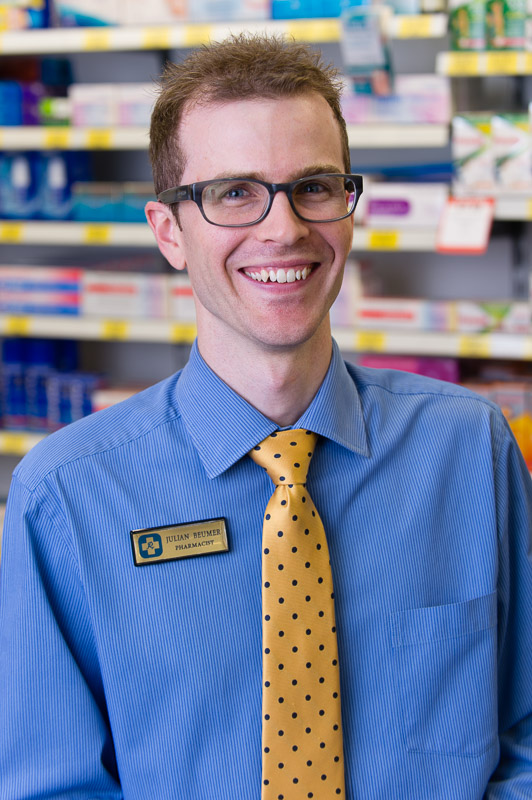 Julian Beumer -
Owner
"I have worked at SuperPharmacyPlus for ten years including my intern year. I have seen major changes to the business in this time. I enjoy using technology to create efficiencies and solutions in the pharmacy, both for customers and staff. In the current pharmacy environment, it is pleasing to see we have developed ways to save both time and money while at the same time increase our solution offer to customers. For example, we see a lot customers who are caring for their parents and make use of our mobile-friendly website to enquire about purchasing or hiring home health products."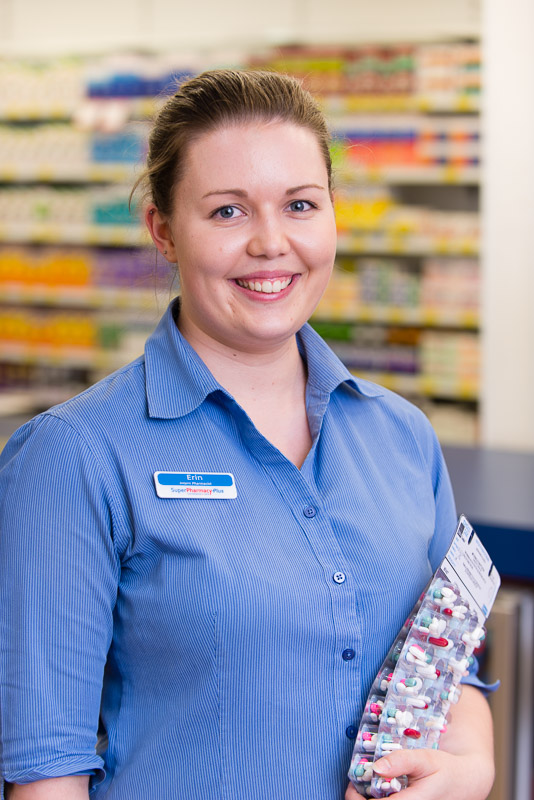 Erin - Packing Specialist
Erin manages our medication packing service (MedicoPak) providing a critical service to many of our patients with personalised medications packed into blisters for each dosage time. This makes taking medications much simpler, and assists people by requesting new prescriptions directly from the doctor, liasing with hospitals and checking interactions with all medications.