Indications:
Stabilisation of fractures of the foot and ankle
Soft tissue injuries of the lower leg
Acute ankle sprains
Stress fractures of the lower leg
Achilles tendon repairs
Post operative rehabilitation and trauma
Features:
Anatomically contoured struts prevent ankle motion without causing friction against the calf
Rocker sole supports physiological gait
Anatomical design for good stabilisation
Adjustable hook and loop straps provide custom fit for stability and support
Full length foam insole and lightweight soft inner liner for increased patient comfort
Quick and easy application
Padded liner with air zones for ventilation which provides an improved skin climate
Universal fit for left and right foot
Size Guide: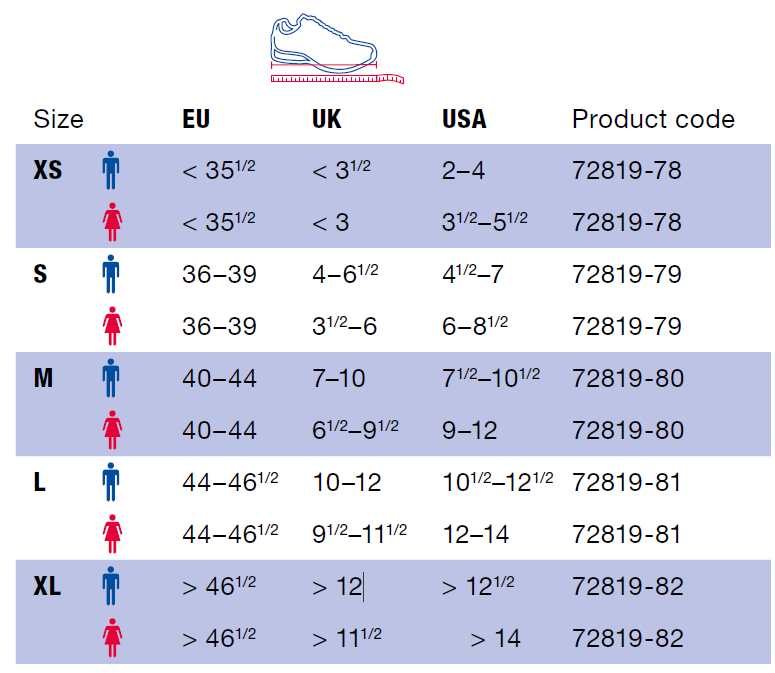 This product has helped immensely with my recovery. I highly recommend this product. Aside from the frontage sole side slightly tight.