The Actimove(R) Walker range offers some impressive advanced features for safety and patient care. The high-quality rigid outer skeleton ensure high protection of the foot, ankle and lower leg. Circumferential strapping, a shock absorbing sole and breathable materials provide great comfort for the user. The rocker bottom of the Actimove(R) Walker facilitates a natural physiological gait when walking.
Features:
Circumferential Strapping for increased stability
Breathable liner for optimal skin climate and high wearing comfort
Rocker bottom and shock absorbing sole securely simulates a natural gait.
Indications:
Fractures of the foot and ankle
Lower extremity soft-tissue injuries
Severe ankle and foot sprains
Post-operative and rehabilitation use
Contraindications: Unstable fractures or fractures of the proximal tibia or fibula
Size Guide: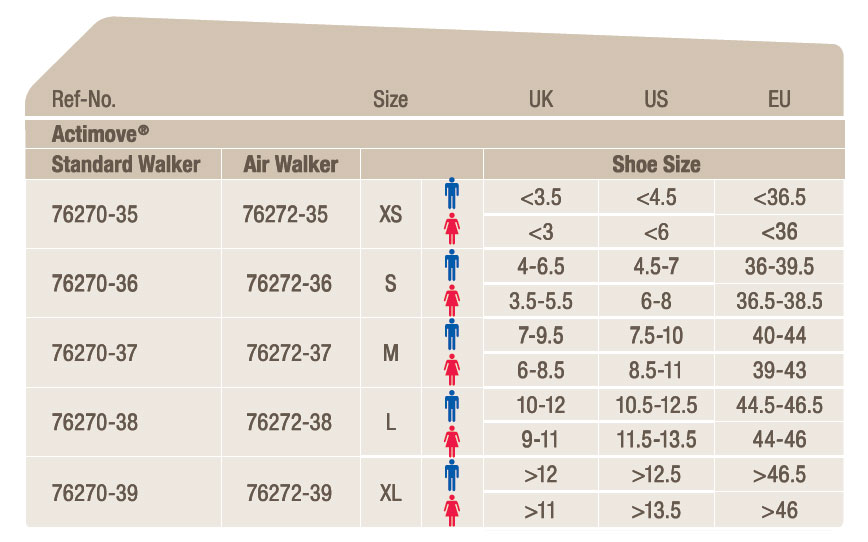 comfortable moonboot however the soft protection pillows glued to the boot to support the feet tend to go easily. The inner boot is easy to use and comfortable,